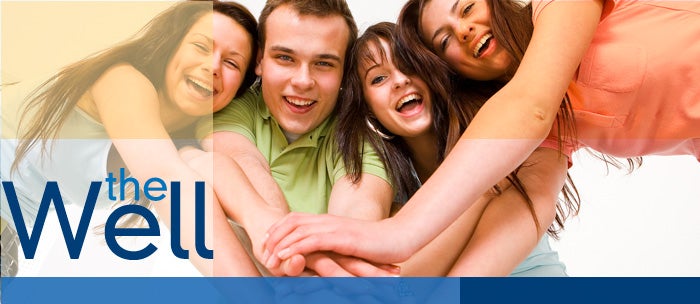 Our Peer Network
African Student Programs Mentorship Program
Help students succeed and expand their horizons toward academic achievement and holding them accountable to their academic commitments; organized through African Student Programs.
Active Minds
Reduce the stigma that often surrounds mental health issues by increasing awareness, coordinating interactive events, and providing mental health/wellness resources and support.
Asian Pacific Student Programs Peer Mentoring Program
Help students discover opportunities for personal, academic, and social connections to the Asian Pacific Islander community on campus.
Student Health Center
Preventive Care Advocates educate the campus community about healthy living and help students make healthy choices.
Campus Safety Escorts
Help keep students, faculty, and staff safe by walking them to and from their cars or nearby campus destinations. Organized through the Women's Resource Center. 
Career Center Peers
Help UCR students take advantage of Career Center services, employer events, and job resources.
Chicano Link Mentor Program
Each link makes us stronger; mentor Chicano/Latino students by promoting academic, cultural, and social success.
---
Counseling Center
Biofeedback Technicians 
Offer one on one help to students to teach them various relaxation exercises to manage stress and anxiety. 
StressBusters Peer Educators 
Offer stress relief through stress management and relaxation workshops, and interactive tabling events.
Golden ARCHES
Give advice about alcohol, sexual health, sexual assault/violence, nutrition/fitness, eating disorders/body image, stress and sleep awareness, and mental health.
Graduate Mentorship Program
Help fellow graduate students find campus resources, support for academic success, and research opportunities.
---
International Education Center
International Peer Advisor (IPA) 
Help international students as they make connections at UCR and in the United States. 
Global Opportunities Abroad Leaders (GOAL) 
Help students discover international opportunities to study, intern, volunteer, and work abroad.
---
Lesbian Gay Bisexual Transgender Resource Center
Peer Connections Mentoring Program 
Connect students with campus resources and offer support through online chats with trained peer mentors. 
Community OUTreach Educators 
CORE members educate others regarding sexual orientation and gender identity, as well as raise awareness of the LGBT and allies community.
---
Other Resource Centers
Military-Veteran Peer Mentors
Assist student veterans, service members, and military family members through deployment cycles and transitions, provide guidance on VA and DOD programs, educate the campus about veteran issues, and enhance veteran support and outreach programs.
Native American Student Programs Peer Mentoring Program
Help support a rich cultural environment in which Native American students can prosper.
Residence Life: Peer Review Board (PRB)
Make a difference by adjudicating housing conduct cases and educating residents about personal responsibility and ethical decision-making.
Sexual Assault & Violence Educators (SAVE)
Train student groups on the topic of Sexual Assault and Violence Education (SAVE), and teach them how to build skills for healthy relationships. Organized through CARE.
Student Conduct & Academic Integrity Programs
Serve on the academic and social conduct committees to help maintain a positive, ethical campus and to teach students about their rights and responsibilities.
Student Disability Union Advocates
Raise awareness and educate the community about students and services for students with disabilities.
Student Life's First Year Mentors
Help first-year students transition to university life, feel at home, and get involved academically and socially.
---
Student Recreation Center
TRiO Scholars
Mentor first generation students through academic, social, personal, and career advising and support.