Graduate Wellness Programs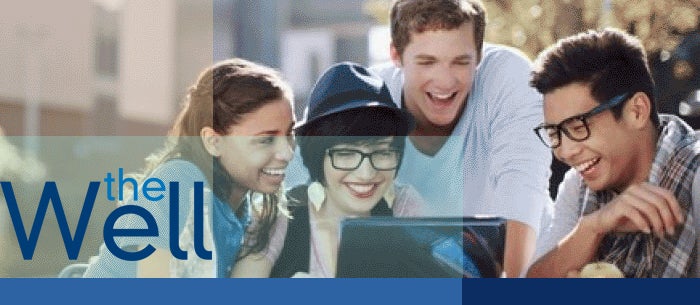 Graduate Programs at The Well 
The Well offers a variety of programming, in collaboration with our Graduate Division and GSA partners, to address the particular needs of the graduate student community. Graduate students face a unique set of challenges such as isolation, exhaustion, budgetary concerns, and performance stress. At The Well we offer resources and information to address the issues that grads encounter on and off campus. The Well is a general campus safe space where people can come and do work, have a snack, or even take a nap. We try to make this an environment where anyone can feel comfortable and at home.
We recognize that many graduate students work with undergraduates as TAs, mentors, and in other leadership programs on campus. It can be difficult to address wellness-related issues when they are in a room with people they are supposed to be role-models for. Therefore The Well strives to offer graduate-specific programs so students can learn and interact with other people that share their same challenges and concerns in a safe and productive environment.
---
Some of the graduate-specific programs we offer are:
Graduate student only food distribution hours in R'Pantry, located in Costo Hall 110. R'Pantry provides emergency food, hygiene, and childcare items for graduate students in need
Pop-up and mobile food pantry programs in collaboration with GSA
Quarterly Stress Relief Fair in collaboration with GradSuccess
Community building and physical activities to meet students in other fields
Mental health education and resources
Suicide-prevention and awareness training for TAs, mentors, and faculty
Round-table discussions to reflect on graduate experience
We welcome suggestions from graduate students for specific programs they would like to see on campus. Remember, that this institution is your space for wellness on campus and we want to address your concerns and challenges during this exciting chapter of your lives.
For inquiries and suggestions contact the Graduate Student Wellness Liaison, Danielle Cravalho: well.gsa@ucr.edu