Student Affairs departments are open for full or partial in-person services this fall. Please check the Student Affairs homepage for hours, service offerings, and contact methods. For the latest campus reopening plans, safety guidelines, and requirements, visit Campus Return.
This data provides a breakdown of how many students have been reached through outreach efforts (in person and zoom), health coaching (meeting with our peers or professional staff), and free resources given out through our booking system, collaborations, or programs. 
*Data is updated monthly by The Well Staff (September 2021-June 2022)
*Last updated on June 10, 2022
Booking system: Students who make appointments with The Well to pick up items

Walk-Ins: Students who do not have an appointment and pick up items during our walk-in hours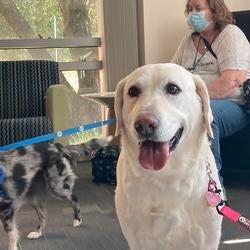 Students Reached Through Well Programs: 2,872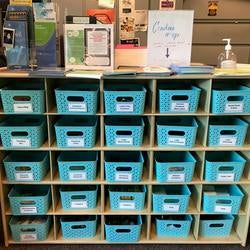 Well Booking Services: 2,048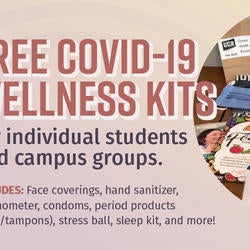 Covid-19 Wellness Kits: 1,225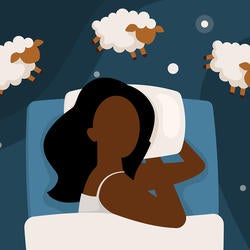 Sleep Kits Only: 1,256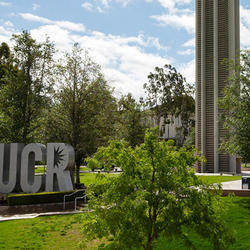 Walk-Ins: 1,361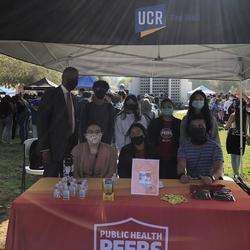 Face Coverings Only: 1,351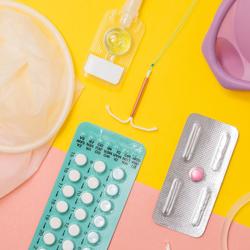 Sexual Health Supplies Only: 290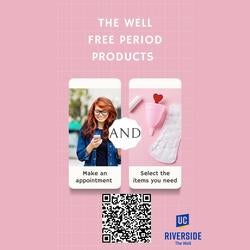 Period Products Only: 114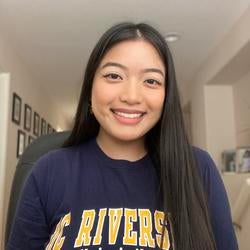 Health Coaching Appointments: 65
Student Health Behavior Data
The Well collects and analyzes student health behavior data in a variety of ways, through program evaluations and campus-wide surveys. This data helps us assess student well-being, identify emerging trends, prioritize needs, allocate resources, and inform our programs and services.
Note: Due to small sample size, results may not be representative of the entire UCR student population.
The Well's Annual Reports
Each year, The Well evaluates our programs and services for effectiveness and impact, through participation numbers, website analytics, and assessments that measure learning outcomes and satisfaction.
UCR Alcohol & Other Drug Programs Biennial Review
The Drug-Free Schools and Communities Act requires institutions of higher education receiving any form of federal funding to implement programs to prevent the use of illicit drugs and the misuse of alcohol and other substances by students and employees, and to conduct a biennial review of the institution's program.
UCR's alcohol and other drug (AOD) programs are reviewed every two years by a team of staff, faculty, and students from departments across campus, and compiled with our current AOD policies, data, and recommendations for the future in the following report: