Cannabis Education & Awareness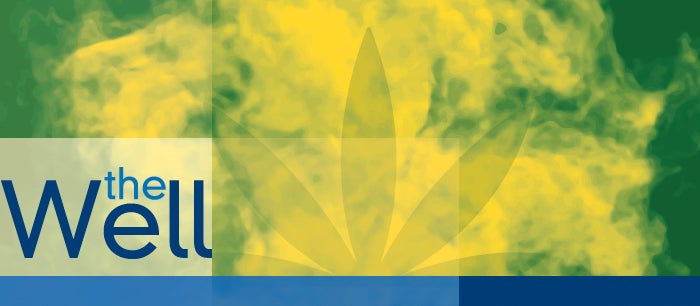 Get the Facts on Cannabis/Marijuana
Voters in November 2016 approved a bill legalizing marijuana use in California for people 21 years and older, and it allows sales starting Jan. 1, 2018. The law permits the user to possess, transport, obtain and give away to other adults 21 years or older no more than an ounce, or 8 grams of concentrated cannabis/marijuana. They can also cultivate up to six plants per residence.
The law does not allow anyone to use marijuana in a public place or be under its influence while driving. Using the drug is forbidden within 1,000 feet of a school, day care or youth center, and property owners can ban it from their property.
---
UCR's policy
Despite the new state law, marijuana remains illegal under federal laws. Since UCR receives federal funding, it upholds those laws. Anyone found with marijuana on campus or at a university event may face disclpline or corrective action, including dismissal. 
Effects of marijuana
Of the 400 chemicals identified in cannabis/marijuana, the most psychoactive is delta-9-tetrahydrocannabinol (THC). The chemical causes the release of dopamine, creating a euphoric feeling. It also activates receptors in the brain that control thinking, memory, pleasure, coordination and time perception.
Another of those chemicals, cannabidiol (CBD), has medical benefits. It can reduce inflammation, anxiety, psychosis, seizures and spasms among other symptoms. This beneficial chemical does not, however, make the user feel "stoned."
Users can experience numerous side effects, such as:
Impaired memory, concentration, and ability to learn
Negative psychological reactions (anxiety, paranoia, disturbing thoughts)
Slower reflexes
Increased chances for lung damage (when smoked)
Dependence (in about 10 percent of users)
Are you at risk?
Take an online assessment of your cannabis use to see whether you're putting yourself at risk.
What you can do
If you choose to smoke cannabis, you can mitigate the harmful effects somewhat by following these tips:
To stay mentally sharp, avoid cannabis before class, homework, tests, or when studying
Abstain before driving or using machinery.
To avoid lung damage, don't smoke — vaporizers, edibles and teas may not be as bad for lungs, but may have other negative side effects.
To ward off dependence, limit your use and know your resources.
Additionally, cannabis/marijuana is a substance that not everyone is using! It's fine to abstain, and many UCR students do. It isn't necessary to use to have a good time.
If you need help or support around dependence, UCR offers: