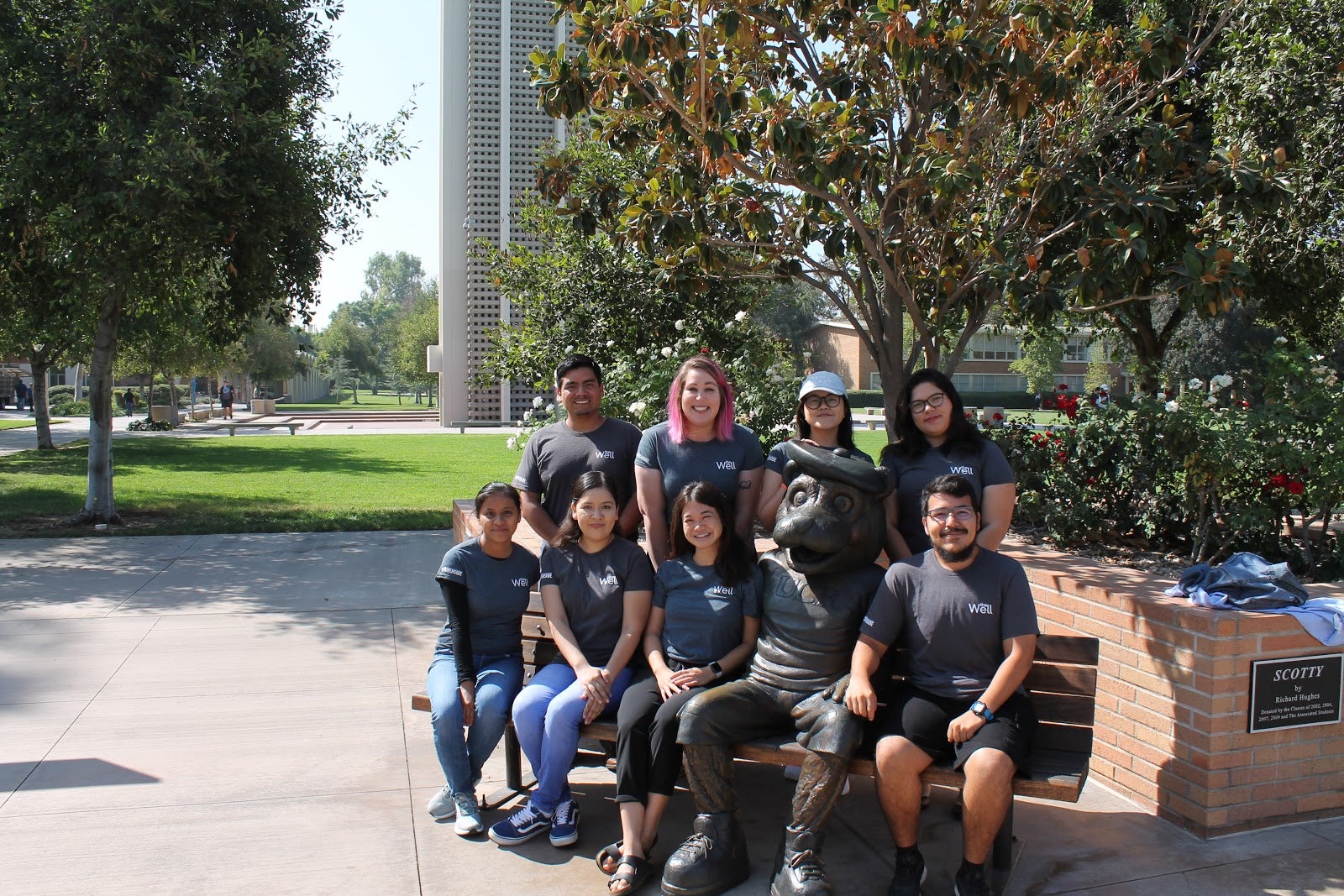 Food Revolutionaries and Environmentally Sustainable Highlanders
Team FRESH involves and empowers UCR students to provide basic needs resources, education, and referrals to the UC Riverside community.  All peers work with an understanding that food security is one part of the basic needs umbrella which also includes housing, transportation, safety, and well-being (basicneeds.ucr.edu).  The program balances direct services, through R'Pantry distributions, with awareness campaigns, educational programs, promotion of sustainable resources such as CalFresh, and social events to support student success on campus.   
---
What we do
Host weekly walk-in distribution hours and provide resource information to visitors in the R'Pantry
Educate and empower students through programs and workshops
Guide students to additional support resources within and outside of campus, such as Case Management and CalFresh
Promote and demystify support services like CalFresh
Reduce food waste and support food recovery at UCR, through our messaging system in HighlanderLink and through campus and community gleaning efforts.
Provide mentorship and a close-knit community within our program - we aim to support one another!
How do I get involved with Team FRESH?
Team Fresh General Members are able to join us year round!  Joining our team means that you will be a leader for basic needs at UC Riverside.  To prepare each individual for their leadership role, they must attend a 2-hour training prior to beginning their service with us.  Due to the time it takes our staff to train everyone, we ask that each of our members commit to volunteering for at least one quarter.  This does not mean that each volunteer works every week, but that they are willing to come in to work 3-4 times during the quarter.
If you are interested in becoming a Team FRESH Lead, our paid student staff, we highly recommend getting involved early on as a General Member to really get a feel for the work that our team does.  Recruitment for Team FRESH Lead positions typically occurs late Winter Quarter-early Spring Quarter each year.  For information on paid positions, check out our social media and HandShake!  
Where can I get more information about basic needs at UCR?
For general information about food insecurity, resources for basic needs at UCR, or to get more information about R'Pantry, visit basicneeds.ucr.edu 
If you are interested in getting connected to our team, or have questions, please stop by and inquire at The Well (HUB 248), or email rpantry@ucr.edu